Bay ActivePT Blog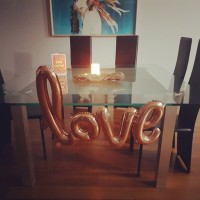 In a world that has become so hate driven, why wouldn't we celebrate LOVE when we get a chance?
15/2/18

I have seen so many posts about not celebrating Valentine's Day, because it is commercialized etc. I have seen posts saying "you should love your partner everyday" which is true but how often do we get court up in our own lives whether it be work or children and we forget all those who LOVE us, stand by us?

In this world were crime, bulling and suicide is on the rise what is the harm in a day that allows you to shoe how much you care not just for your husband, wife, girlfriend or boyfriend but also your friends and your children. Why not use this day for father's to teach their daughters that they should be treated like a Queen not as a object. Why don't we use this day to teach the young men of today that relationships are about more than sex.
I think we should use Valentine's Day as a opportunity to show our family , loved ones and ourselves that the simple pleasure of trust, love and respect. Love does exist it just needs some encouragement. It doesn't mean you have to buy presents but show your love and appreciation for yourself and those around you. Show up, be present, switch your phone off.

What do you think?
Dis you celebrate your love for someone on Valentine's day?
How do you show your friends and family you love them?
How do you show yourself love?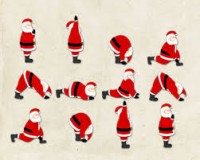 Working out over Christmas? 11/12/17
We all know that over the silly season it can be a little difficult to keep up our regular training routine. But do we have to?
How do you manage your eating and exercising over this time of year?
I want you to take a second and really think about what Christmas means to you. For me it is about family, and if I am 100% honest also about getting a bit of a rest. So how do we manage to keep the balance over the festive season with catching up with family and letting the body get a bit of recovery in?
Keep it simple.
-Start each day with a walk or maybe even a family bike ride.
-Take 3-5mins to meditate each morning before starting your day.
-Eat in moderation. If your family caters anything like mine there is always left overs so you wont miss out on your favorite dishes, so start small.
-Keep hydrated, with water!
So don't bust yourself over Christmas let you body recharge mentally, physically and emotionally form the year that has been and kick back into it in the NewYear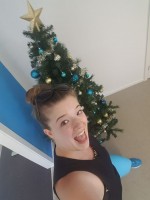 I Love Christmas! 4 / 12 /17
I don't know if many of you have noticed.... but I love Christmas.

The other day I put up my First ever Christmas tree in Bay ActivePT Studio! Can you tell I was excited??? Over the Last couple of days it has brought such joy to my clients and myself! But Christmas isn't just about the tree or the presents. It is hearing all the different ways that my clients will be celebrating Christmas and all the traditions they have. Some new and some old.

What make's your Christmas special?
Filex 2017
Wow, what an incredible event this years Filex was. I am physically and mentally exhausted but so thrilled by our industry and where it is heading.
An event of this caliber is always hard to summaries.

All I can say is I am inspired & pumped to get back to work!
Caught up with so many great fitness professionals, Physios, Nutritionist and friends.

The best thing about events like this is being so submerged in the industry that you can be inspired by all that you see. Filex always feels like HOME!